Croptracker's
award-winning
spray
recording
software
allows
for
quick
and
easy
management
of
your
pesticide
applications
and
chemical
inventories.
Spray
records
are
often
required
by
food
buyers
and
food
processors,
so
it
is
vital
to
have
these
records
easily-accessible
and
accurate.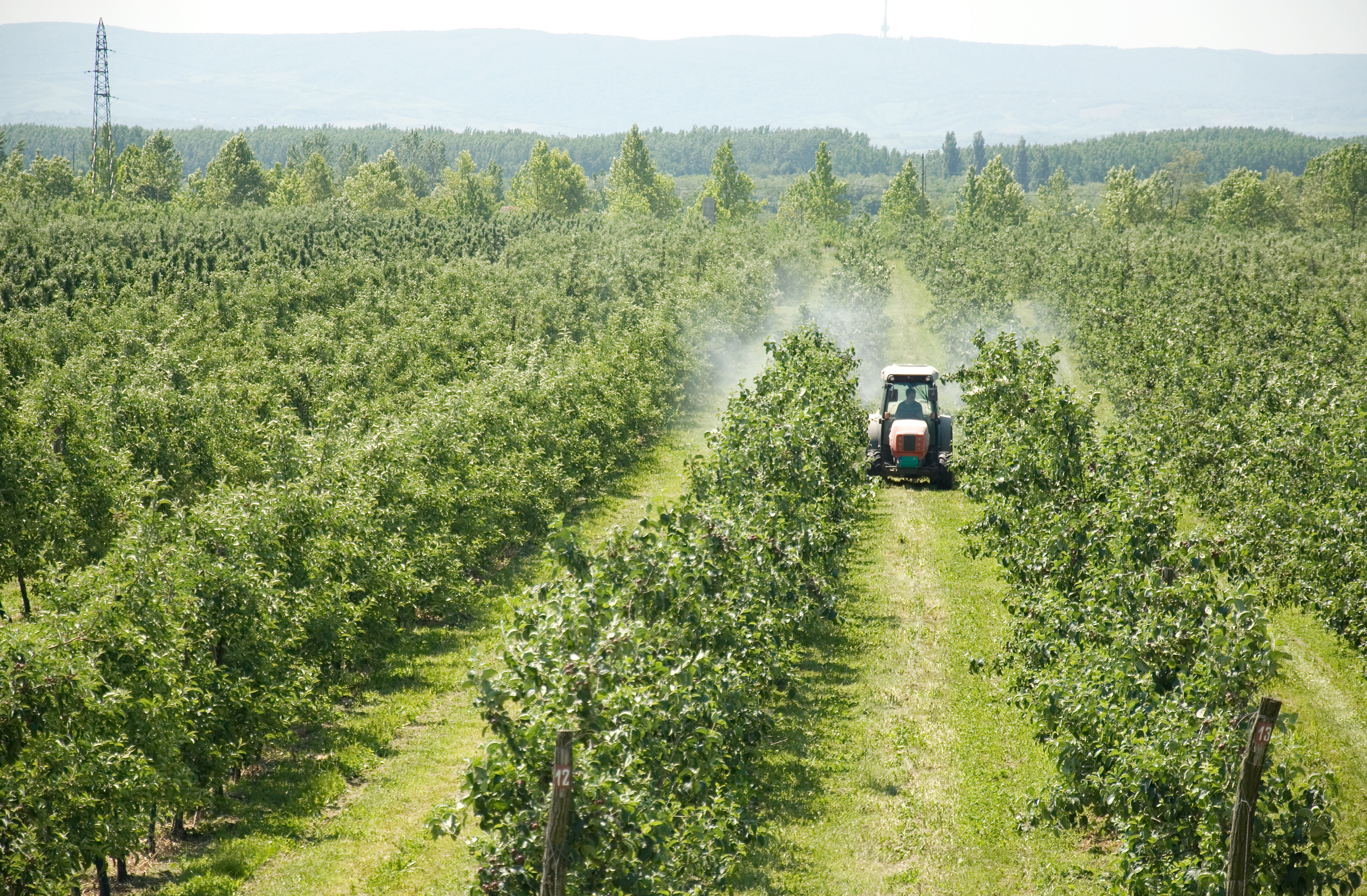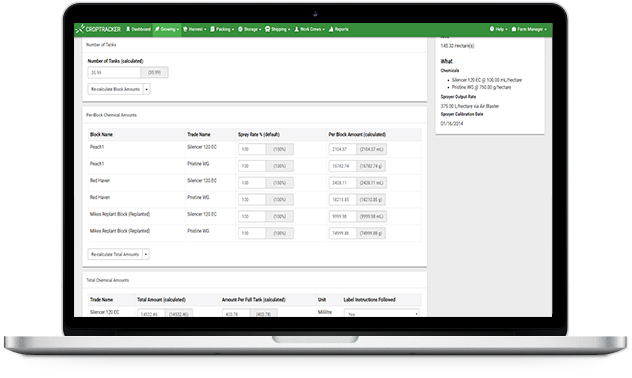 Quickly and simply maintain up-to-date inventory of your chemicals on-site.
Analyze chemical usage and costs.
Automate tank mixes.
Minimize waste and disposal costs.
Print, download, or e-mail a cost analysis of your chemical usage.
Record spray schedules in advance and copy schedules for the future.
Print or e-mail schedules and plans for technicians and applicators.
Auto-calculate the correct tank sizes and chemical amounts required for each application.
Record withholding periods, PHI and/or REI.
Receive e-mail alerts when it is safe to enter and/or harvest each block.